Corsham Primary School's Broadwood Site Building extension is making great progress!
It's going to be a very exciting year at Corsham Primary – Broadwood, for this is the year it gains 6 new classes!
Work has already begun in earnest to create the new wing to Broadwood Avenue. Months have been spent designing, preparing and planning and now we are delighted to get stuck in to creating the extension to our fabulous school.
Over the academic year we shall see the class space grow nearly twice its capacity in order to provide the spaces needed for the children forecast to move into Corsham with the new housing development. The builders have become part of the Corsham Primary family, understanding that whilst the building is being created the teaching and learning must continue. We are learning all about the foundations of buildings at the moment!
We look forward to welcoming more children and families to our vibrant and stimulating setting and continue being at the heart of the community.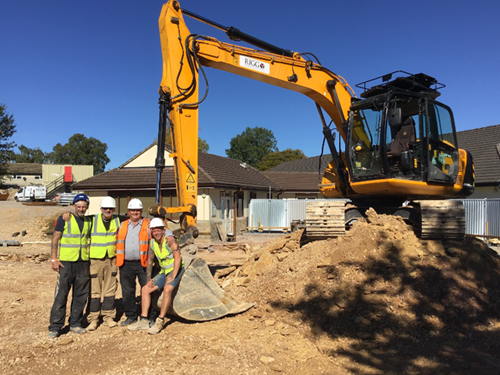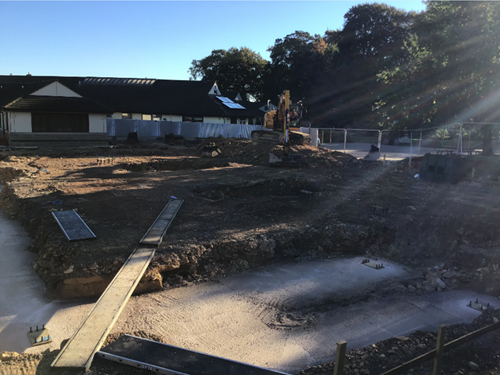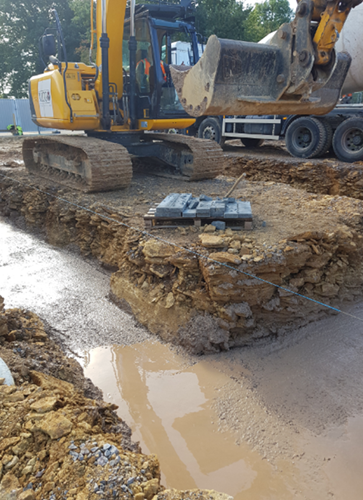 Back to News